If you read my last blog post you know I'm dedicating some of my time to help a special friend attract new customers.
Ashok Sharma is a tour guide in India. He offers bespoke travel packages to all budgets and is the best guide we've ever had. Please read my previous post to learn more about him.
I've started his re-branding process based on his needs and the nature of his business.
He wanted to appeal more to high profile travellers, who'd like to visit India but are perhaps afraid of being overwhelmed by traffic, different food habits, among other factors, and would be happy to hire a trustworthy tour guide.
Our trip was a total success thanks to Ashok. He knew all the places we visited inside and out, so we felt safe and well cared for at at all times.
So using an experienced tour guide or agency is, in my opinion, essential for having a good time while in India, specially with kids.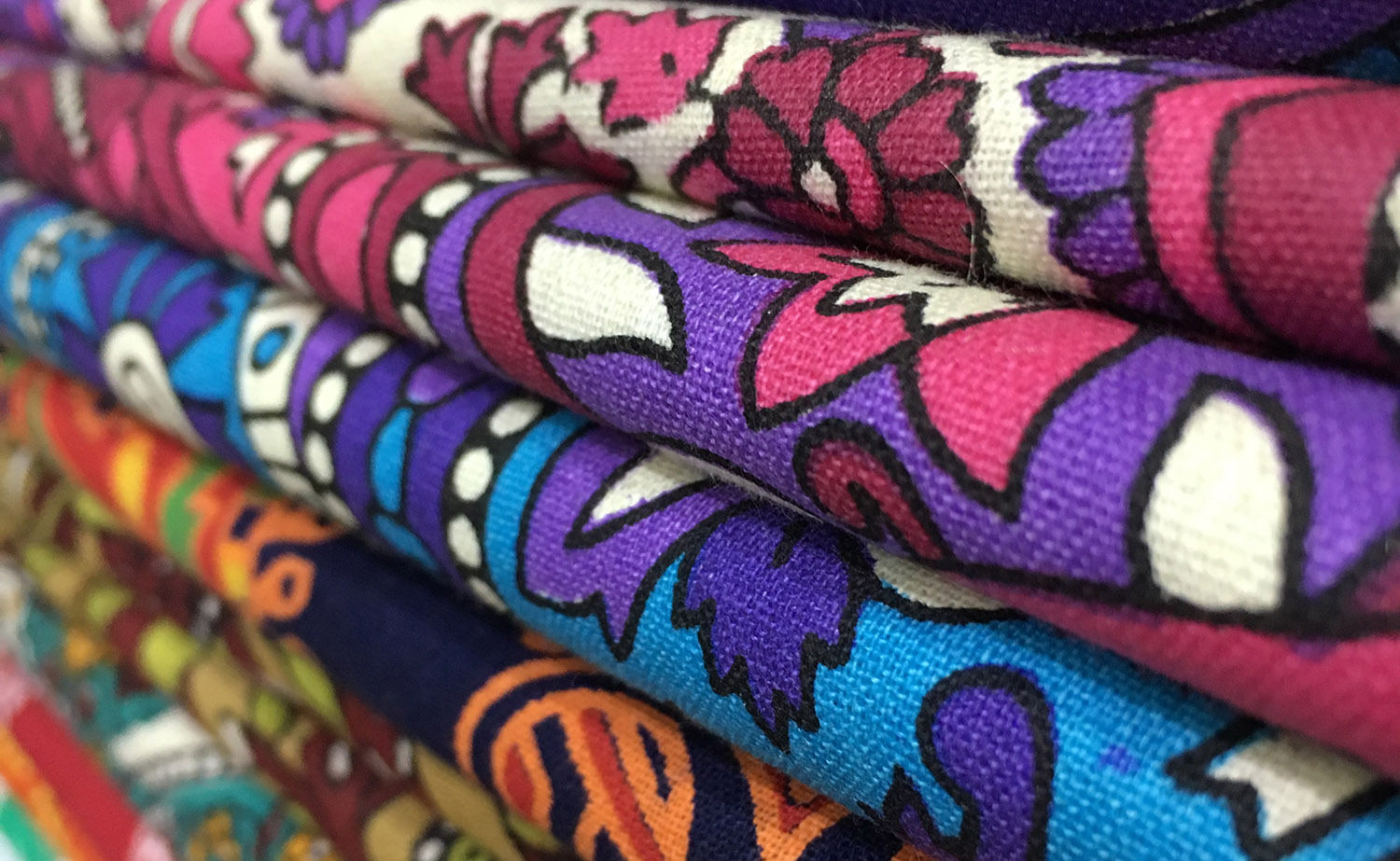 During our trip I was amazed by the variety of colors and patterns everywhere. I wanted Ashok's brand to convey an authentic and yet refined Indian look and feel. Therefore I gathered all the mementos I brought back and started envisioning color schemes and graphics that would make a great brand.
I started drafting different motifs inspired by original Indian patterns found in fabrics. Paisley is a very common pattern in India and it has been around for ages. It is a vegetal motif, often shaped like a droplet or kidney bean. I've always liked its organic and never ending possibilities. Once you start drawing a paisley you can go on forever.
I wanted the initials of Libera Tours India to be part of the design I was creating. So I started to break down the letter L into paisley designs until I was happy to scan it and trace it as vector.
So the last sketched L ended up looking like this, see above. The vector paisley L evolved to a more structured graphic.  I kept the name fairly simple using one of my favorite and purest typefaces of all times: Futura.
I added a bit of kerning and a dot inside the O, representing the thrid eye, as known as the inner eye in Indian culture. I've added the word India underneath, giving room for Ashok to branch out in the future i.e. Libera Tours Rajasthan, Libera Tours Goa…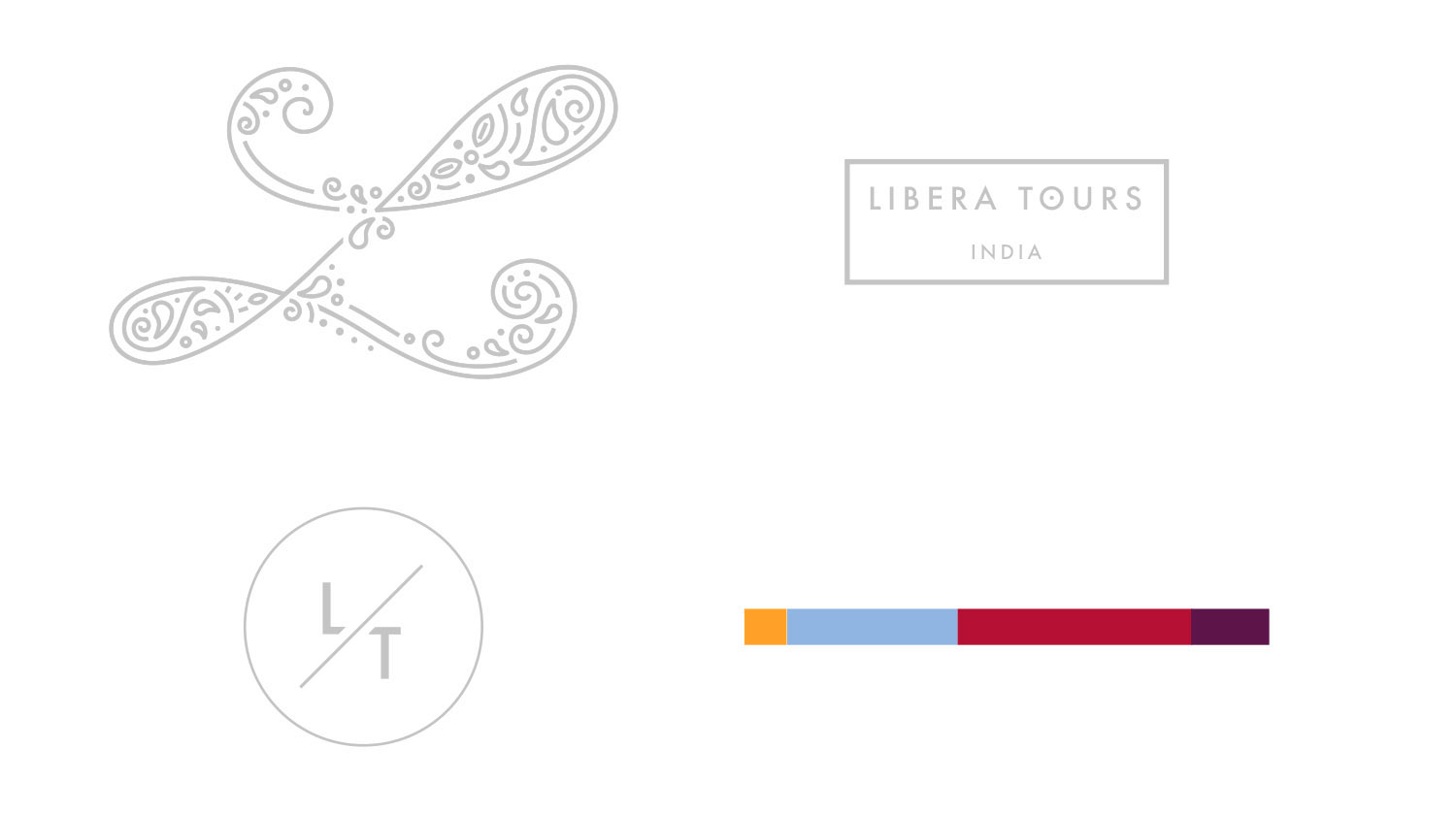 The color palette was inspired by the bright combinations found in saris, Indian fabrics and façades. That was a tough decision for a color freak like me. Choosing pretty combinations can also be an endless exercise.
Finally I decided to box the name and surround it with the paisley L graphic, bleeding off a square shape, delimiting the logo and giving it an elegant touch. A bit of the L was placed above the name to give it more depth. This detail will be repeated with other elements in the future, including photos, i.e. their Facebook cover (see below).
I've created logo variations and icons that can be used in various branding materials as well.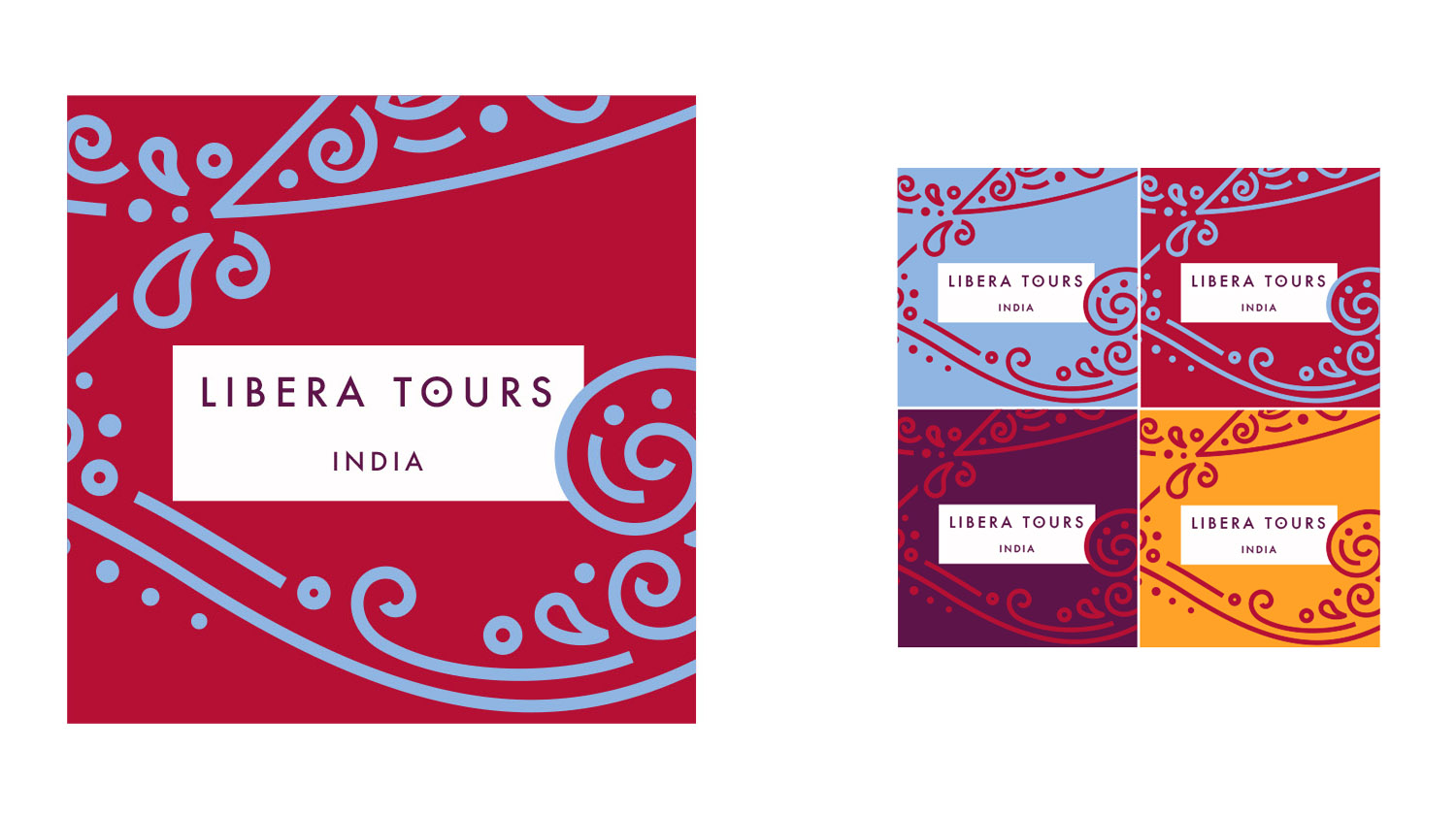 The logo can be used in different color combinations and configurations, depending on the applications. Libera Tours India's Facebook page has been updated. We're moving on to updating their site, stationary design and giving them a hand with content creation soon.

Would love to know your opinion, since the job ins't completely finished yet. We're always happy to hear from other desingers and those who feel they fit the targeted audience.
Feel free to follow us on Instagram, Facebook and Pinterest for news.
Or if you prefer, subscribe to our blog.
Thanks for your time!