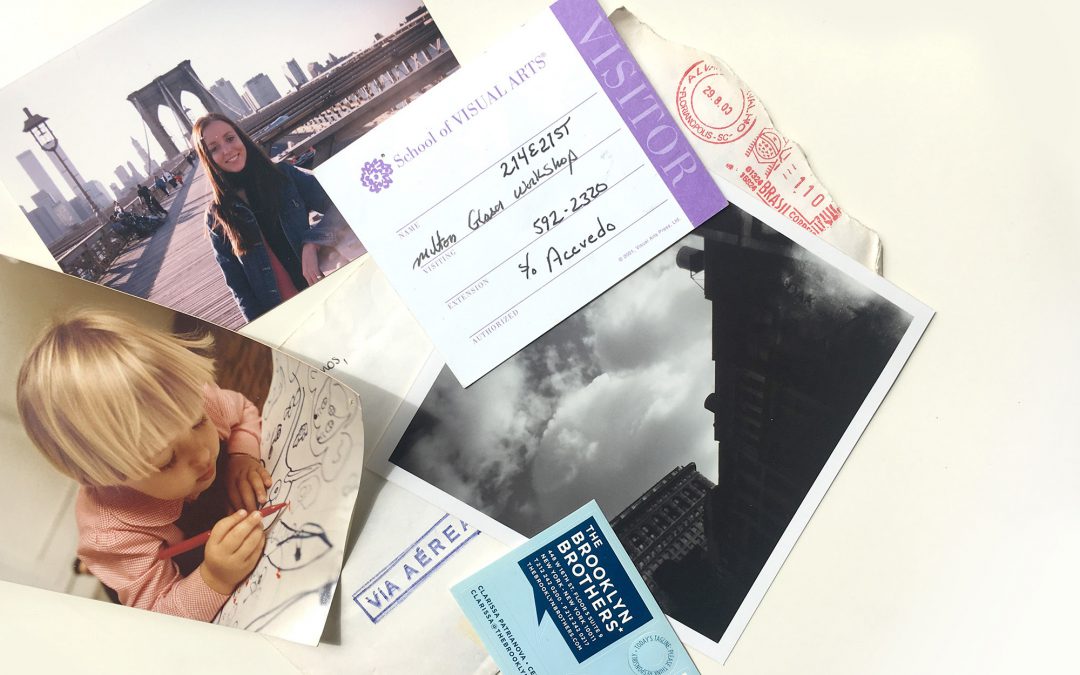 Hello there, my name is Clarissa, some call me Cla. I'm thrilled to be posting for the first time on my blog.
I'm the founder of ContentPlate, a special place where we hunt for inspiration to tell beautiful and meaningful stories to elevate brands online.
Here's a bit about me so we're not total strangers anymore. I'm originally from Brazil, I lived and worked in NYC for 11 years, in France for nearly 6 and moved to Geneva, Switzerland in September 2016. So it's been 4 countries so far and I'm hoping to have a few more under my belt during this lifetime of mine.
My maiden name is Patrianova, which means New Country in Portuguese, my mother tongue. I guess this name has somehow lead me to learn languages and have a taste for travel.  We can probably say it's part of my personal brand, and I take branding very seriously.
I've been a content creator since I learned how to draw pictures. I've always communicated through images better than through words, hence the delay on starting a blog. But they say you get better with practice, so I'm giving it a shot.
I was that kid who stares out of the window and doodles all day long in class. Perhaps traditional education wasn't for me, but back in the day alternative schools weren't so common and known to the public. But I was really lucky my parents were sensitive to my uncanny creative nature. They made me try almost everything artistic there was in town: drawing, painting, dancing, tap dancing, music, crafts, screen printing, etc. I wrote, casted, styled, performed and designed the program of my first (and only) play at age 9 in my parents' living room. The entire neighbourhood attended and apparently it was a smashing hit. I used to write songs with my cousin, draw greeting cards to everyone I knew, style all women in my family and take pictures of nearly everything I found interesting, much before digital photography and social media existed. My childhood was an atelier of endless creative possibilities.

MY CHILDHOOD WAS AN ATELIER OF ENDLESS CREATIVE POSSIBILITIES

That is why I decided to become a graphic designer. The term graphic design was fairly new to me but it seemed to include mostly everything I loved: information, typography, photography, composition, form, color, purpose all in one.
After college I moved to NYC to continue my education at the School of Visual Arts. I found my first web/graphic design job at a small shop called Vox Advertising & Design and became an art director in advertising a few years later. My last job in NYC was at the Brooklyn Brothers where I had the chance to work with amazingly talented people. This experience helped pave the way for my future creative challenges once I moved to France.
Starting all over again in a different country, in a different language was quite intimidating. But little by little I got new freelance gigs and finally started working for one of the biggest names in watchmaking in the world (can't mention the name but you're free to guess).
Now that I'm in Geneva, Switzerland, I get to start all over again. Every time we move we have to start fresh and although it isn't always easy, because we need to prove ourselves over and over again, it is an exciting challenge and it makes us dare so much more in every aspect of our lives.
I'll be posting more about this new chapter and the exciting work I've been doing since I've moved to Geneva. Some of my work is confidential (bummer) but some is not. So hope you'll relate, get inspired, inspire me back, comment, rant, etc.
Follow me on Instagram, Facebook and Pinterest if blogs are not your thing 🙂
See you soon,
Cla